Courtesy of AVU Media Relations
The Virginia Department of Athletics announced today that as part of its relationship with Altius Sports Partners, a full-time on-field general manager will be added to help lead name, image and likeness (NIL) efforts. for Cavalier student-athletes.
Virginia announced its partnership with Altius in January 2022.
Altius, which serves as an external NIL launch platform for dozens of schools, launched the CEO program as an extension to further centralize and stabilize strategy, education, operations, and transaction facilitation athlete-focused programs for participating athletic departments wishing to establish a NIL Department.
Virginia is one of six athletic programs, and the only one in the Atlantic Coast Conference, to partner with Altius to launch the general manager program on campus. Other schools include LSU, South Carolina, Northwestern, Oklahoma State, and Cincinnati.
"By participating in the Altius GM program, we will be expanding our partnership that enhances resources for students, which will create more opportunities for them to maximize their NIL," said UVA Director of Athletics Carla Williams. "Our initial goal with Altius was to establish a substantial NIL program based on best practices and adding lasting value to the lives of our student-athletes. It will help accomplish this by utilizing dedicated staff who specialize in the ever-changing world of NIL. »
The GM program includes comprehensive training for all stakeholders, as well as a customized approach for each athletics department to directly facilitate NIL transactions based on institutional risk tolerance and applicable rules. Each institution will have a tailored approach to connecting student-athletes with brand partnerships, which could include providing opportunities and resources or setting up appropriate introductions depending on the nature of the involvement.
Altius prioritizes the development of the NIL student-athlete while fostering collaboration with institutional partners and college supporters to identify potential brands and enhance the existing media rights partnership.
Among GM's responsibilities will be supporting the overall NIL strategy and day-to-day alignment of opportunities on campus. Day-to-day duties also involve overseeing the comprehensive education and ongoing support of all university stakeholders. Additionally, newly trained, NIL-focused staff will lead the identification and implementation of student-athlete-focused NIL agreements, as well as marketing, branding and content creation to support these opportunities.
As Altius implements its GM program, it will continue to support its school partners through an advisory role in addition to providing ongoing innovative and strategic advice on policies and initiatives and personalized educational support.
While Altius does not directly represent athletes or collectives, insure rights or sell tickets, staff hired by Altius will collaborate campus-wide and leverage knowledge and resources around of NIL and student-athlete marketing. In addition, each program will be based on the specifications of its applicable institutional and state policies.
Altius will continue to provide direct, real-time actionable insights for partner programs regardless of their participation in the GM program, including recruiting coaching resources, analyzing developments across the national landscape, as well as understanding of the local community and campus, departmental and team-by-team philosophy and priorities due to integration into the athletics department and daily presence on campus.
Related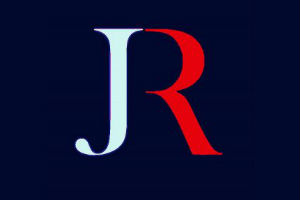 Make a one-time or recurring donation to support JerryRatcliffe.com online below. Your donation is not tax deductible. Thank you for your support of JerryRatcliffe.com and the "Jerry Ratcliffe Show" podcast!