A senior police officer said residents in the area where a community support worker was found dead should be "careful," but refrained from advising women not to go out at night because police have said she died of serious head injuries. .
Julia James was last seen walking her dog in the peaceful hamlet of Snowdown, near Dover in Kent on Tuesday.
Tom Richards, Kent Police Deputy Chief Constable, paid tribute to an "extremely dedicated and passionate person who was completely committed to serving the people of Kent", adding that his family was going through an "incredibly difficult and challenging" time. , while his colleagues were "very shocked and very upset".
"Our sincere thoughts are with his family, friends and of course his colleagues," he said.
The 53-year-old woman, who specializes in supporting victims of domestic violence, was working from home the day she was killed and was not in uniform, Richards said. She was walking her dog, which was found safe when the police arrived. He added that police had yet to identify a motive or suspect in the murder investigation.
Later on Friday, his family released a statement via Kent Police, recalling his "beautiful smile" and "brilliant sense of humor". They said, "There are no words to adequately describe the void left in our lives by the death of our mother. She was so to so many people; a wife, mother, daughter, nanny, sister and friend. Mom was fiercely loyal. She loved with all her heart and nothing was too much trouble for the people she loved.
They added, "Her loss will be felt by us every moment of every day. We will miss her so much. As a family, we are trying to figure out how we are going to live our lives without her. It seems like an impossible task.
James' family have also expressed confidence in the Kent Police investigation into his death.
Speaking at a press conference in Aylesham, Richards confirmed that police were called to the edge of Akholt Wood, on the outskirts of Snowdown village, shortly after 4 p.m. on Tuesday, where James' body was been found.
An autopsy performed Thursday determined that the PSCO had died from blunt head trauma, said Richards, who would not comment on a potential murder weapon.
"It is a horrific incident, but it is an incredibly rare and isolated incident which is not linked, at this point, to any other offense," he said.
"Of course, it's natural for people to worry. I would encourage people to be aware of the environment around them, to be vigilant [and] report any problems to the police.
When asked if women are particularly advised not to go out at night, he replied, "No, I wouldn't say that. I encourage people to be careful, to be vigilant, to be aware of their surroundings [and] report any matter of concern. […] I do not specifically advise women, or anyone for that matter, to stay home or avoid particular places. People should "get on with their lives," he added.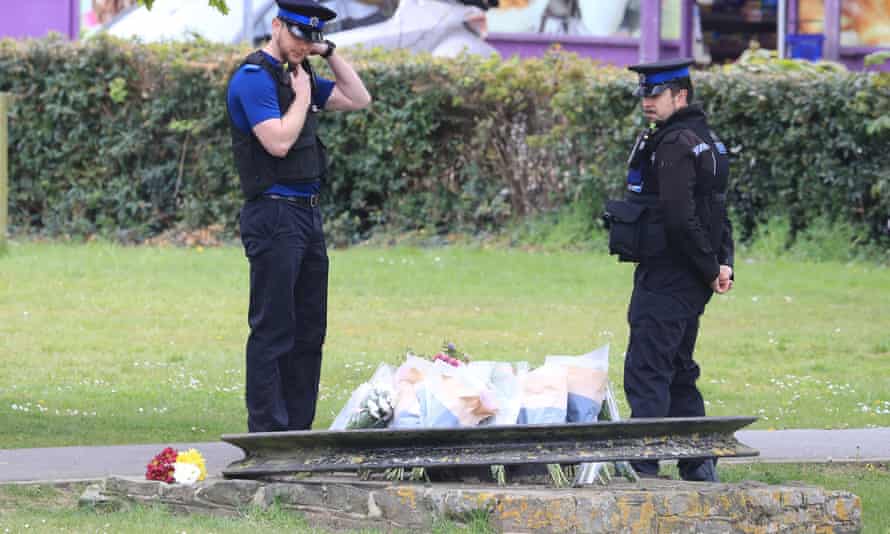 Richards appealed for witnesses and said many in the community have already provided useful information.
"If anyone else saw anything suspicious or strange on Tuesday or Wednesday of this week, we are very, very anxious to speak to them," he said. "We are very, very grateful for the support we have received from the local community, they have been incredibly patient."
Without any apparent motive so far, the police remained "completely unfazed" and "were examining all possible motivations and all possible options," he said.
He added: "Murder is a type of crime with a high, high rate of resolution, but of course it is an early stage of such an unusual offense. […] It is not appropriate for me to go into the details of the crime scene.
People are encouraged to contact Kent Police on 0800 0514 526. Anyone with video footage can submit it online.